The OurSCHOOL (formerly Tell Them From Me) Survey is a complete evaluation system for measuring student engagement, well-being, classroom climate, and other factors known to affect learning outcomes. Information is captured from students, parents and teachers to inform school policy and practice.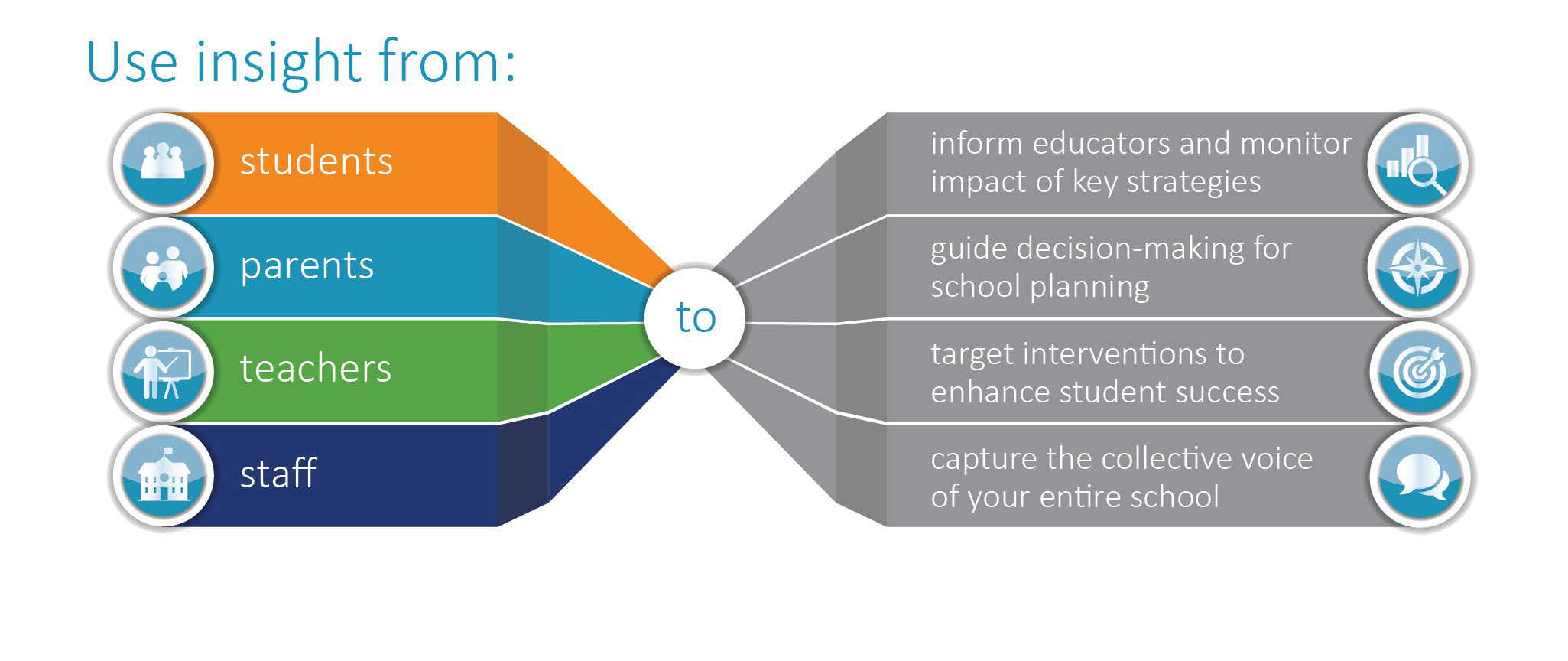 OurSCHOOL provides the rich data you need to achieve
positive and practical change in your school.
students to inform educators and monitor impact of key strategies. from parents to guide decision-making for school planning. from teachers to target interventions to enhance student success
See the following information sheet for a full overview: