Using student voice to guide your school improvement planning
As school leaders you are faced with many questions when it comes to school culture; how engaged are the students, are they happy and challenged at school, what is impacting their success? Involving your students in data analysis, planning, and interventions provides you with a complete picture of what happens in your school and contributes to a positive school culture for your students' learning and personal growth!


Collaborating with Students to Improve School Climate

Watch Pierre Plourde, Principal at George Street Middle School, and his students as they discuss the collaborative process of analyzing their data. Using "think tanks", students have the opportunity to make recommendations, which are shared with staff as part of the school's improvement planning process.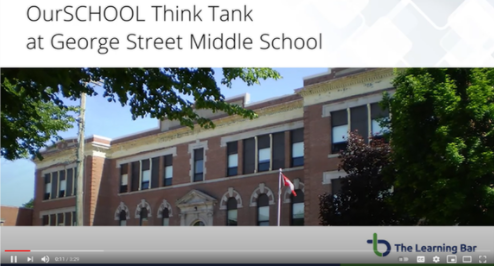 Find Out How Your School Can Involve Students in Data Analysis

Involving students in planning decisions can bring about valuable opportunities for change at your school. The resources linked below will guide your teams in this process.


While surveying may seem challenging under current circumstances, there are many ways you can continue collecting and tracking student perception data to help support students during this time. Contact us for additional supports and ideas!

Share your News, Stories and Strategies
Follow us on Twitter, Facebook or LinkedIn, where we are sharing stories and strategies from educators like you!

Share your stories, comments and feedback with us any time.



Giving all children the opportunity to thrive
Check out past editions of the OurSCHOOL newsletter on the Knowledge Base!