Spring is finally here!

The school year will be winding down soon and many of you are wrapping up your surveys. Keep in mind, you can use your survey data to create new strategies and interventions as you plan for next year. As you review your data and plan your professional learning opportunities for next year, be sure to get in touch with our Engagement Team if you need support!


Get to know our team
At The Learning Bar, we are always sharing ideas with each other! Janette, one of our Early Years Evaluation Account Success Managers, is leading this month's internal professional development session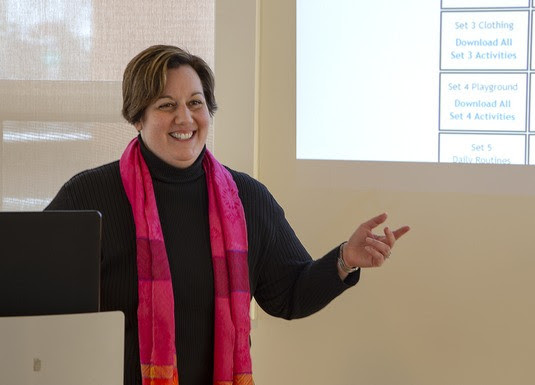 Try this!

Do you need support to create a data culture in your school? When reviewing your OurSCHOOL data with your school community, try our new worksheets to help build excitement! They can be used to help you organize your thoughts around analyzing, sharing, and actioning your data.


Expert tips
It can be difficult to get parents and guardians involved in school events, and especially challenging to gain feedback through surveys. Here are some strategies to maximize participation in the OurSCHOOL Parent Survey to build relationships with students' families:
Ensure parents and guardians understand the purpose of the survey and let them know you will be sharing the results once the survey has closed.
Develop grade level challenges among students. For example, the grade level with the most surveys completed wins a pizza party.
Visit our Knowledge Base for a

full list of strategies
Curious to learn more about a specific OurSCHOOL measure?
OurSCHOOL
Measure Briefing Notes
prepare administrators and school staff to better understand the rationale behind each survey measure. Each Briefing Note provides:
an outline of the OurSCHOOL measure,
inciteful research notes that show why it is important, and
an overall summary of how a given topic is measured and reported within the OurSCHOOL application.

Expert May 6-12 is CMHA Mental Health Week
How will you recognize mental health in your school during mental health week and beyond?
The Canadian Mental Health Association
has great resources you can use to support the mental health of students, staff, & families in your school community.


"OurSCHOOL reports are used when schools create their school action plans. They assist administration with pinpointing a need for professional services and with the development of school events and supports."

- Sarah Thompson, Treaty Six Education Council, Saskatchewan


Did you know that we are on social media? Feel free to follow us on Twitter, Facebook or
LinkedIn, where we are sharing stories and strategies from educators like you!



Giving all children the opportunity to thrive
Share your stories, comments and feedback with us anytime. We love hearing from you!