Member Success Stories
The OurSCHOOL survey is a valuable tool for schools facing the challenge of bullying. Schools can use the survey to gain an initial understanding of Bullying and School Safety and then monitor their survey results to measure the success of school efforts after interventions have been implemented.
We are often asked for ideas of what other OurSCHOOL members are doing with their data. Here are a few inspirational ideas that address student bullying and school safety from fellow educators we have worked with.
As a direct result of bullying reported within OurSCHOOL data, schools have implemented the following strategies:

Change room restructuring: One Manitoba school division installed individual cubicles for student privacy and safety. They informed their students that this change was a direct result of their responses to the survey. In another school, staff started to leave change room doors open to hear what was happening there and, as a result, the following year there were no reported incidents of bullying in the change rooms.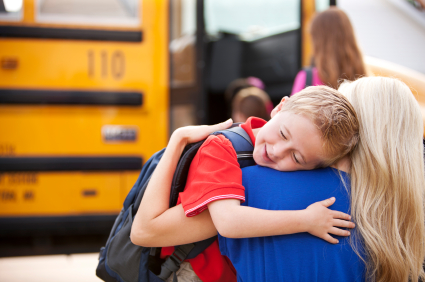 Bus protocols: In one Alberta school division, student identification of buses as sites of concern for bullying led to improved practices for video review & discipline procedures, including driver training & support. Feedback from drivers and bus coordinator showed encouraging progress

Changes to break time supervision: Students identified that bullying was occurring in the canteen and in the stairwells during breaks and class changes at a Manitoba school. Teachers were posted in the canteen and stairwells during break times and over lunch, and students reported less bullying in these areas.


Focus on bystanders: A New Brunswick school shifted the focus of their anti-bullying efforts to encourage bystanders to report incidents of bullying. OurSCHOOL data indicated an increase in students reporting bullying, which resulted in greater "buy-in" and parental support of anti-bullying programs at the school.

Conflict Management: Decreases in anxiety, depression, and bullying documented in the OurSCHOOL survey were attributed to "Kelso's Choices" and "Restorative Language" practices at one Ontario School. Furthermore, the school office used "restorative practices" to mend relationships in cases of bullying and conflict that were referred to them.

Break Scheduling: One Alberta school changed to a staggered lunchtime to allow for more safety, space and calmness in the schoolyard, lunchroom, and hallways. Students were excited to see that their voice has made an impact on decision making.

Bullying Awareness and Prevention Week: For example, one school hosted a school-wide contest to design a bullying-prevention logo, with the winning design to be printed on pink t-shirts and sold to wear for future bullying-awareness and -prevention days. Another school planned a concert with an anti-bullying message and other activities focusing on acts of kindness. Also, one school introduced a week of "Be A Hero" themed activities that showed students how to stand up to bullying, culminating in a Superhero Day when students and staff were encouraged to dress up as their favourite superheroes


Comprehensive Initiatives: A Manitoba school created a full-time guidance position, initiated a behavior matrix to identify and report bullying, introduced a Respect in School program, and used the school website to give information about bullying. Also, the school newsletter provided information on defining and reporting bullying which was shared with all staff, students, and parents. Classroom programming on bullying was also instituted, and more activities to teach and model positive behaviour were used, such as student council and playground buddy programs. Subsequently, the survey data verified that more students were reporting and feeling safe and there was a significant decrease in bullying.
We always love to hear what our fellow educators are doing with their data. If you would love to share a story to inspire others of how your school used OurSCHOOL data please reach out to us at support@thelearningbar.com.