Measure What Matters
We know that leaders like you are working harder than ever to ensure your students' distance learning needs are supported and that their mental health and well-being are prioritized. Upcoming enhancements to the OurSCHOOL survey and reporting will allow you to measure and address inequities in your students' educational experiences and well-being outcomes.

Measure the Impact of COVID-19 within your school community



Every school and district is unique and will have its own challenges, goals, and priorities to address. Based on feedback from students, parents, and educators, the Transition Back to School Content covers topics including connectedness with the school community, effectiveness of remote learning strategies, learning gaps, and mental health impacts related to COVID-19. Contact us for further information.




Capture information to support student well‐being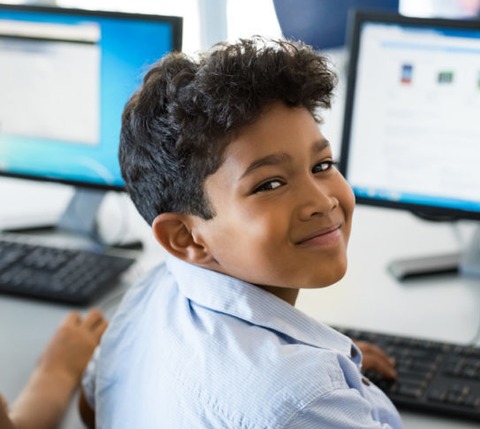 Under development for 3 years, the OurSCHOOL Well‐Being Survey allows you to deeply understand all aspects of your students' well‐being and the role that your school environment plays in shaping it.
It uses a holistic approach to measuring well‐being across cognitive, physical, emotional, and social dimensions and measures concepts such as Self-Regulation, Cultural Awareness, Sense of Purpose, Happiness, Personal Expression, and more!





Literacy Success Professional Learning
Developed by the experts for the experts
Are you looking to improve your knowledge of literacy instruction and achieve sustainable gains in student learning? We now offer self-directed, online
Literacy Success Professional Learning
. This professional learning series is built on the foundation of the science of reading. Recent research and major scientific advancements into literacy acquisition have uncovered a large disconnect between how we are teaching children to read and how children actually learn to read. Only 70% of students leave school with the literacy skills to reach their full potential. We can change this.
Contact us to find out about our new Literacy Success Professional Learning.


OurSCHOOL Feedback & Improvement Survey

We have extended the OurSCHOOL Feedback & Improvement Survey until the end of June to allow as many educators as possible to participate. As a thank-you for your feedback, you will be entered in a draw for a $100 Amazon gift card! If you have already participated in this survey earlier in the school year, thank you for your feedback!


Take the survey HERE!



Share your News, Stories and Strategies
Follow us on Twitter, Facebook or LinkedIn, where we are sharing stories and strategies from educators like you! Share your stories, comments and feedback with us any time.



Giving all children the opportunity to thrive
Check out past editions of the OurSCHOOL newsletter on the Knowledge Base!