Understand how COVID has impacted your students & how you can support their well-being
We'd like to welcome back schools and districts across Canada. We have developed brand new survey content to help you get a pulse of students', caregivers' and educators' experiences during this time. The content focuses on transitioning back to school and student well-being. Understanding key elements of each of these main areas will be essential to re-engage the school community and drive student learning.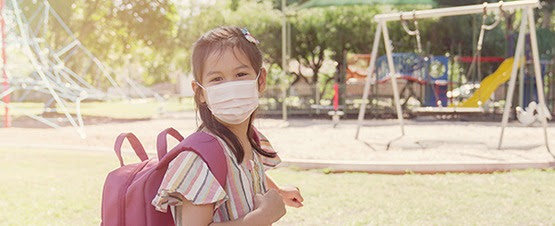 Understand the impact of COVID within your school community



Every school and district is unique and will face different challenges this year. The new Transition Back to School module is designed to provide you with a snapshot of the impact of COVID-19 on your school community and help you to set goals and inform strategies.
The survey module captures data on key concerns raised by students, caregivers and educators. These concerns are grouped into these key topics:
Connectedness with the school community
Effectiveness of remote learning strategies
Learning gaps
Mental health impacts related to COVID-19
Capture baseline data early in the school year, so you can make informed decisions around school planning that will directly impact student outcomes.




Supporting students' well-being



Children are experiencing a dramatic change in their way of life during the COVID-19 pandemic. Identifying and monitoring the right well-being indicators of students at school is more important than ever. To help you understand all aspects of your students' well-being and the role that your school environment plays in shaping it, The Learning Bar has developed the new OurSCHOOL Well-Being Survey. The survey is specific enough to inform school policy and practice, and connect actions that school staff, families and community leads can take to improve student well-being.
For useful strategies your school can implement to support student well-being, click here.
Watch Dr. Doug Willms discuss the new well-being framework.




Need a refresher on how to set up your OurSCHOOL Survey?
Many schools will soon begin setting up their OurSCHOOL surveys. Check back here for dates for our next webinar session or to watch a recorded webinar video covering each step in the process




Share your News, Stories and Strategies
Follow us on Twitter, Facebook or LinkedIn, where we are sharing stories and strategies from educators like you! Share your stories, comments and feedback with us any time.



Giving all children the opportunity to thrive
Check out past editions of the OurSCHOOL newsletter on the Knowledge Base!