Kevin DeForge, Principal, St. Dominic Fine Arts School and Supervisor of Educational Technology, Calgary Catholic School District
This presentation focuses on digging deep into the OurSCHOOL Survey data with the purpose of making meaningful change for students. Discover how student voice led to a school-wide focus on project-based and inquiry learning, with a growth mindset approach at the core.
Gathering data is important, but acting on it is essential; find out how the administration team and staff at St. Dominic avoid "analysis paralysis," and breathe life into the data to best support their students' needs.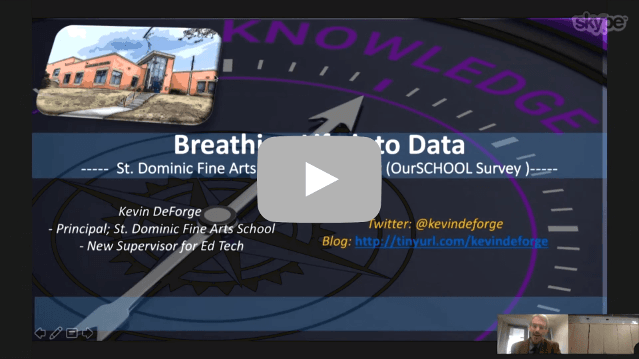 Click the link below to view or download the slides from Kevin DeForge's presentation.

 Breathing Life into Data.pdf (3 MB)