Is your school ready for Pink Shirt Day?
The OurSCHOOL survey is a valuable tool for schools facing the challenge of bullying. Schools can use the survey to gain an initial understanding of Bullying and School Safety and then monitor their survey results to measure the success of school efforts after interventions have been implemented.




Did you know February 26th is Pink Shirt Day?



The last Wednesday in February is Anti-Bullying Day in Canada. On this day people are encouraged to wear pink shirts to show that they stand up against bullying.

What started as an act of kindness in a Nova Scotian school in 2007 has now become a global movement with 180 Countries participating in Pink Shirt Day.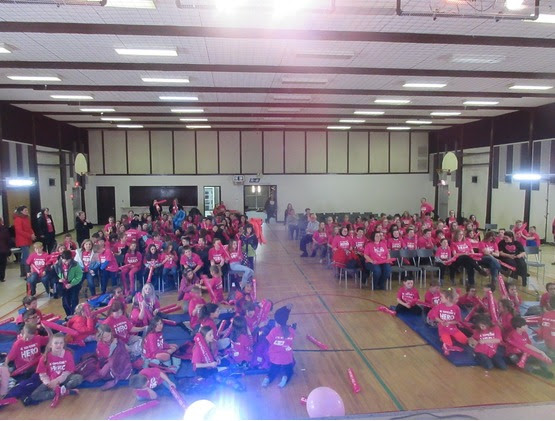 Check out OurSCHOOL member Clive Draycott School taking a stand against bullying!






Use OurSCHOOL to face the challenge of bullying



Use the Bullying and Exclusion measure to gain insight into various forms of bullying within the school.
Monitor how safe students feel at, on the way to, and from school, as well as their perceptions of physical safety with the Feel Safe measure.
Get actionable information regarding bullying, exclusion, and harassment in schools, including the types of bullying that are occurring, where and when they occur, and how students respond with the Bullying and School Safety Thematic Report.


How educators are using their OurSCHOOL bullying data

We are often asked for examples of what other OurSCHOOL members are doing with their data. Click here for inspirational ideas that address Bullying and School Safety from OurSCHOOL members.




Share your News, Stories and Strategies
Follow us on Twitter, Facebook or LinkedIn, where we are sharing stories and strategies from educators like you! Share your stories, comments and feedback with us any time.



Giving all children the opportunity to thrive
Check out past editions of the OurSCHOOL newsletter on the Knowledge Base!