The Learning Bar has heard from a variety of members who have successfully used Mail Merge to distribute student usernames and passwords for taking the survey. While The Learning Bar does not endorse any specific product, we do know that the Mail Merge product, supported by Microsoft, can be used effectively to distribute login codes.
Please Note

This process outline below only functions on a computer where your email address is already synced with Microsoft Outlook.
Once you have downloaded your excel file of student login codes you can begin the mail merge process.
The first step is to add your student recipient information to the current excel file. Copy and paste relevant information that you will need. For example, as in the image below, we added the student's name and email address. Save your Excel file to a notable location on your computer (i.e. your desktop).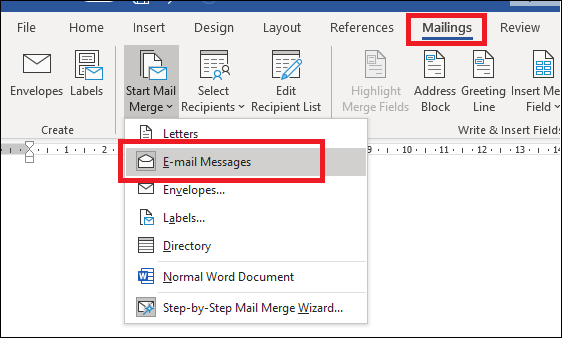 Open Microsoft Word to begin composing your email message.
Select Mailings from the toolbar then Start Mail Merge and choose E-mail Messages
For first time users, we recommend turning on the Step-by-step Mail Merge Wizard for instructions.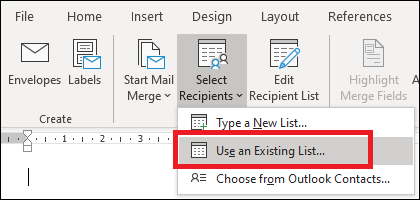 To upload the excel file we saved earlier that contains all relevant details, choose Select Recipients and Use an Existing List...
To begin crafting a basic letter, select insert greeting and choose Match Fields... so the system will grab the student's name in each greeting.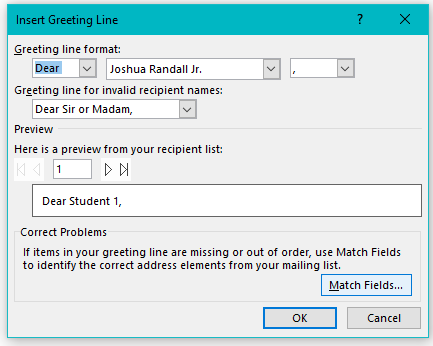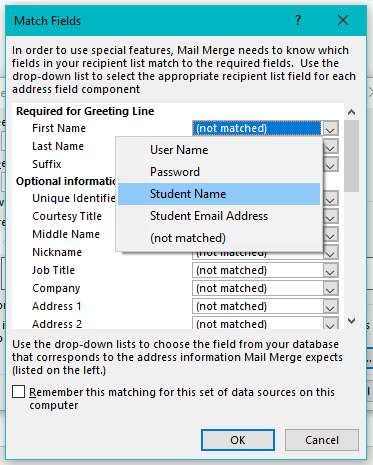 When writing your message include a field to add the randomly generated usernames and passwords.
Tip: We have some editable letter templates already drafted for your convenience! You can find downloads available in the Knowledge Base article Student Survey - Letters Home [templates]
Click Insert Merge Field to choose the correct column to match.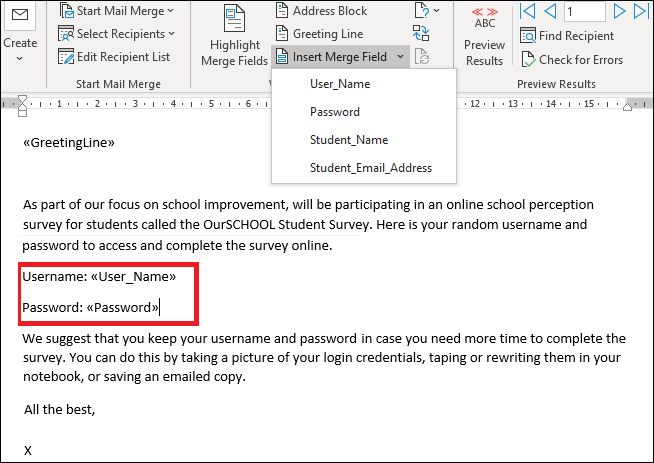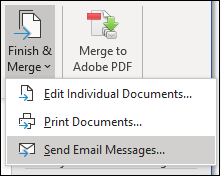 When the message is finished, click Finish & Merge and choose Send Email Messages. Microsoft Word will then connect to your Microsoft Outlook account and send the email messages on your behalf.